Alright You Merry Effin Gentleman,
Welcome to Red Velvet Rick's Rich and Creamy Gmail Inbox. We're gonna talk some music, movies and energy drinks today. Let's get this ball rolling.
 I accidentally deleted the email but someone asked,
"Whatever happened to the Dexateens?" – Anonymous.

The Dexateens were a rad Tuscaloosa band and huge Bama fans. They toured w/ Drive-By Truckers in '09 and '10. They were a whole heap of fun. Unfortunately they are not together. Last year, I was at there final show and it was a blast at Egan's in Tuscaloosa. I took @radiofreeblake w/ me. Blake wore a Cam Newton jersey and would not stop bragging about Auburn winning the National Championship. Thankfully, @bohicks hit him in the head w/ a beer. I got yelled out by the D-Teens lead singer for standing in front of the monitor. This was one of their last shows. They might get back together but seems unlikely. The place was nuts. People were throwing beers and money in the air just going nuts. If you still wanna catch the members of the Teens, the guy who smiled a lot is in a band called Model Citizen. So catch them if you wanna see the Teens.
My pal, @rbrtodd asks,
"What's your favorite energy drink and why?"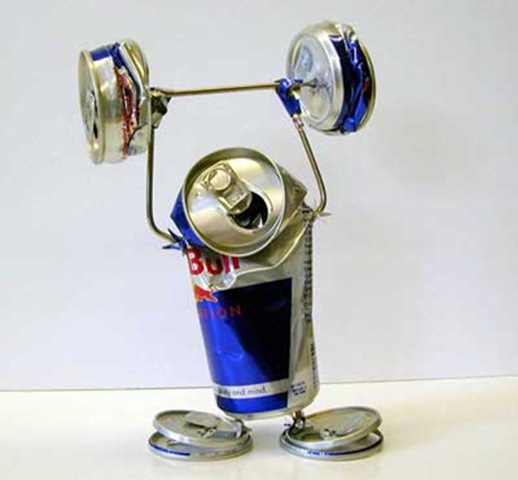 It's not a secret but I had to quit drinking because I liked drinking too much. I haven't been in legal trouble in a long time but it was coming so I became a teetotaler. When I hang out with people I still like to altar my mind some so I became a Red Bull fan. I don't drink as much as Dana Holgorson but I drink enough to make people uncomfortable. I get this weird feeling someone is behind me when I drink it so I'm constantly looking behind me. Worried Rolando McCain might be back there. Kinda scary. Still haven't tried the other drinks because I might as well stick w/ the famous brand. Everything else looks like an ingestible axe body spray can.
Jeremy Faulkner asks, "How much do you think Erin Andrews can squat?"
Ok this is not a tough questions but I bet Erin could max out at about 200 lbs. This is a little less than half her body weight. So I don't think she can do a lot. If you watched the video and saw her from behind she doesn't have a big butt and it's kind of flat. (I know the video is weird and ruined a lot of fun in college football because E.A. doesn't seem to enjoy her job anymore.) Don't get me wrong she's in great shape and she's beautiful but her body is not set up to push weight. She has dance team butt and not soft ball catcher butt. Let's not kid ourselves we don't want Erin squatting that much anyway. This also disqualifies her from being a "Handsome Rick Dream Lady."
Relevant blogger and Pal, @paradigmshift315 asks,
"Who do you want to become Bama's offensive coordinator?"
I enjoyed the McElwain era, especially in '09 when the power running game was blowing people off the ball and Julio was blocking like a guard playing wide out. It always bothered me that the passing game never really got off the ground during his tenure. Don't get me wrong, I prefer the power run game and pushing people around. Love watching Bama in the 4th quarter when the "process" works and the other teams cries uncle. However, it would be fun to find someone to develop AJ and recruit some 6ft receivers who can move the ball down the field. That said, I'd like to see Todd Monken from Oklahoma State take over. I know he runs a Big 12 offense and they don't run the ball great but I saw him on that ESPN reality show and cusses a lot and seems kind of funny. I doubt that sits well with the Sabanites but that's who I'd like to see.
He also looks effin' pissed.
So, to celebrate our Chosen Bros Holliday – Roll Jews! Hanukah Toddy Gosh Almighty! and War Menorah! to our friends celebrating those 8 nights when the oil lasted a long ass time. Why celebrate our Chose Bros? Cause David Lee Roth was chosen that's why!